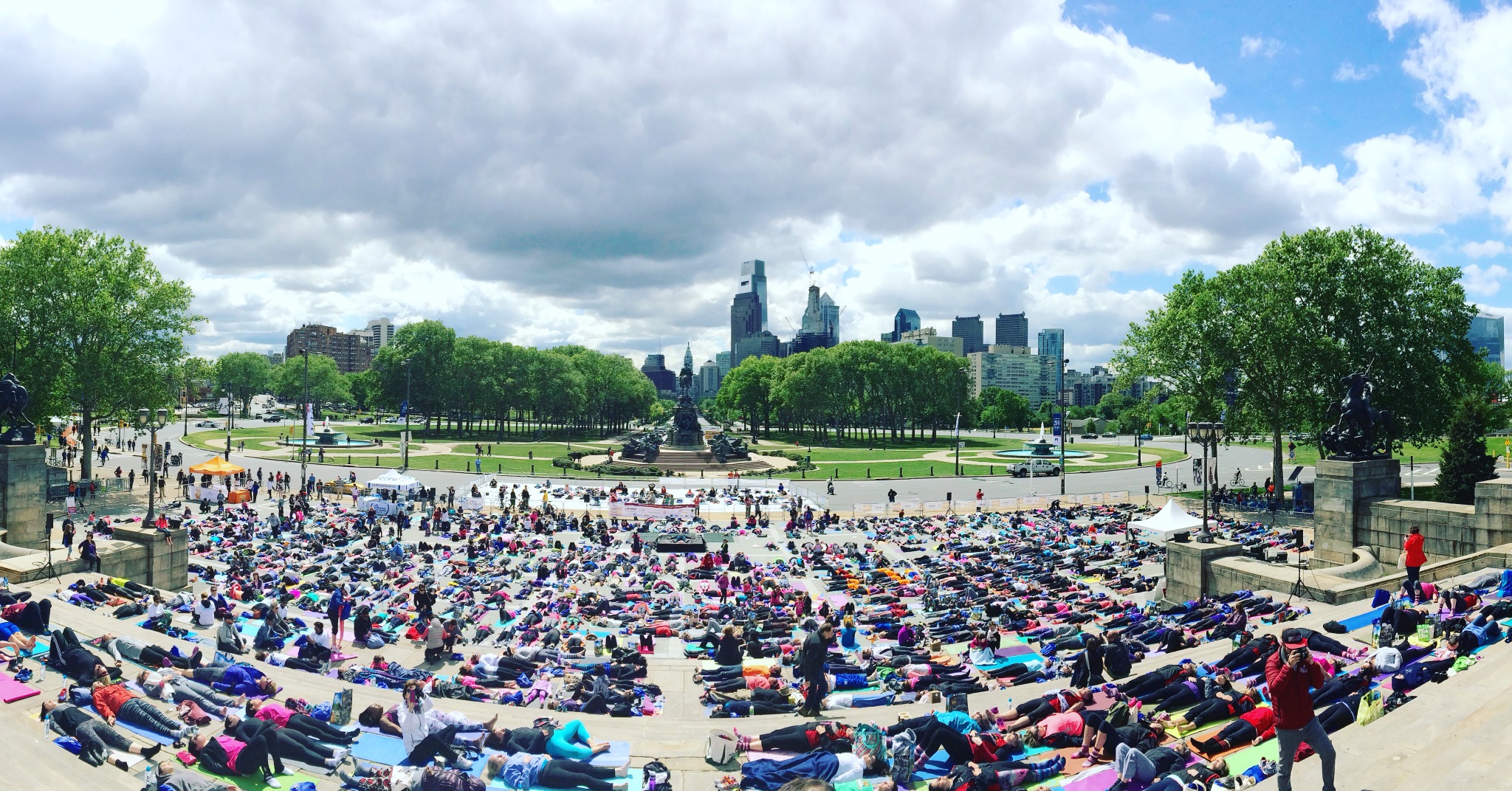 Things I want to remember while leading 2,200 people in yoga on the Art Museum Steps for Living Beyond Breast Cancer's Reach & Raise:
1. Joy is contagious. I'm inventing a new word: JOYtagious.
2. Doing yoga in a Patagonia jacket, with 15 knot winds, on a 50 degree day in May is fun.
3. 15 years goes by fast! What are you most proud of accomplishing? Live your dreams. Now.
5. Standing below Yvette Om singing,"I give my love to you…" I thought, That sums it up.
6. Long lines of arm-in-arm tree pose and chanting, "I am living my dreams."
7. Mothers, daughters and soul sisters together like pandas in happy baby pose.
7. The sun coming through and waving to Lu Ann Cahn, Jean Sachs, Sandra Martin, Kevin Giordano, Yvette's family, Jonathan, students and friends = meaning and beauty.
8. Knowing that everything I set as an intention did come true.
9. The Philadelphia sky line has changed, and so has my face and body.
10 My dream: To write a book about beauty and aging and illustrate it with watercolors.
After class, an assistant yoga instructor said to me, "The woman I partnered with said her dream was to be alive in five years. She has rare cancer. I told her to keep going."
I want to believe you can do anything you set your mind to.
So I will say, You can do anything you set your mind to.
Keep going.
Peonies, lavender and wild onions blooming.
xo
Jennifer