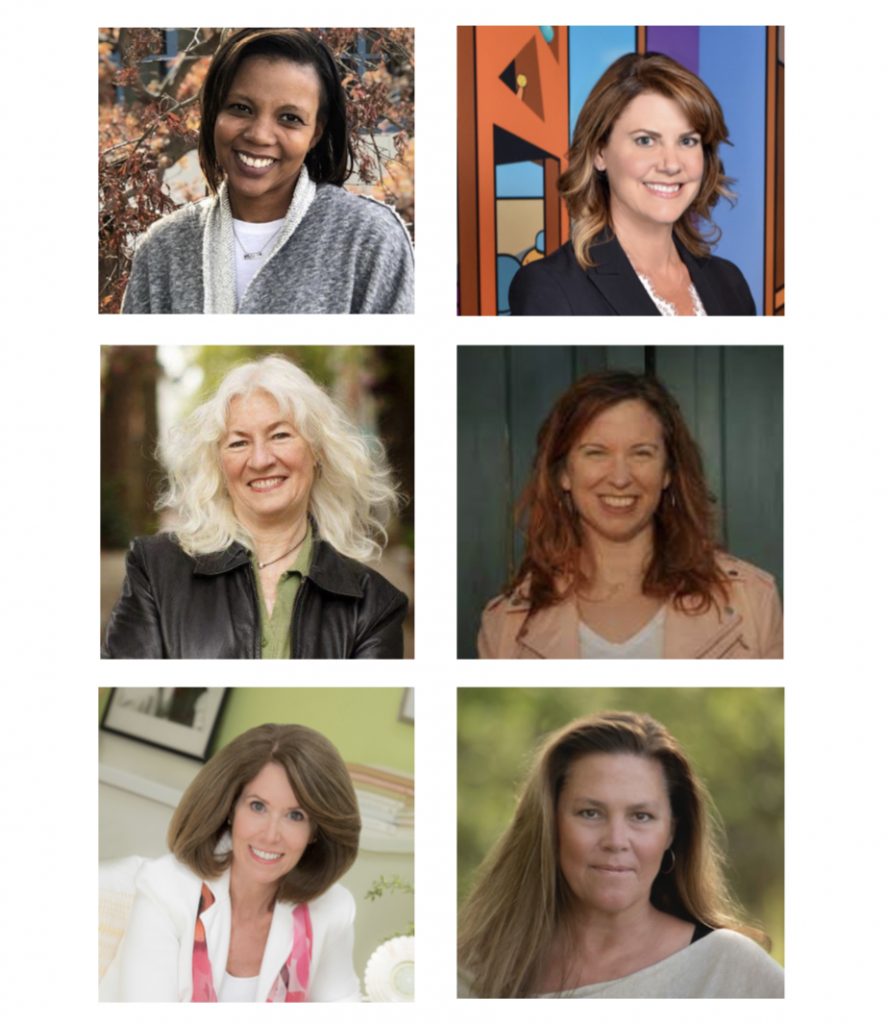 November 3, 10, 17, Dec. 1, 8, 15, 7-8:15pm, EST – Zoom
 A six-week interactive conversation hosted by Jennifer Schelter, MFA, YTT 500
As Gloria Steinem, author and feminist said, "You can't empower women without listening to their stories."
The news is full of stories of women experiencing severe burn out or struggling to begin the next chapters of their lives (empty nesters, going back to work, or changing careers) and others feeling isolated, wanting to connect with generous, resourceful women.
This six-week women's speaker's series is designed to listen to and share women's wisdom; stories of where we've been and where we're headed – with the intention to gather and fill our cup.
"Because you can't pour from an empty cup!" offers Leslee Frye, school psychologist at SCH Academy & Yoga Instructor. "Developing the skill to look within and find a sense of meaning and purpose like a yoga practice, builds emotional wellness; an awareness, understanding, and acceptance of where you currently are, and your ability to adapt to life's stressors and discomforts. When we know who we are, we know what to do."
Whether you want to grow a business, enhance your leadership style, finally write that book, paint or envision life's next chapter, this series will be inspirational, practical and proactive.
"We are in a crisis of mattering. If women want to live and lead freely and fully, they must believe in their bones that they matter. For many of us, this is a journey of a lifetime. This is a robust and meaningful next step – showing up to be in a conversation that matters to you," says Cheryl Rice, President Cheryl Rice Leadership and Founder of the You Matter non-profit.
Women's physical, mental, emotional and financial wellness is essential.
"At this point in history when climate change and rising inequality must be addressed, it is crucial that we make economic decisions with consideration for the impact they have on future generations, and that we model the values of cooperation, generosity and compassion to help build the world we want to live in," says Judy Wicks, Founder, All Together Now PA, a not-for-profit uniting urban and rural communities to build resilient, self-reliant regional economies.
Each speaker will share the origin story of becoming a leader in their field, transformational moments, current focus, and best practices.  "My transformational moment came when I realized that my work was not simply about strengthening my business, but about working cooperatively to build an economy that serves us all, and nature, too," said Judy Wicks.
Each leader will share their own leadership style. For instance, Melissa De Kaiser, CEO, Discovery Children's Museum, grounds her leadership in the spiritual values of oneness, unity and inclusivity in the workplace. Devoted to a self-reflective leadership style, she asks daily, "Am I proud of how I show up at work? Have I looked closely at how my actions and behaviors affect the organization? How important is it for me to be right?"
While Kim Wunner, principal, small business and marketing coach, says, "A woman building a business on purpose, in alignment with who she is, is one of the most courageous and powerful acts she can take. Business aligned to women's authentic core values will change the way we do business, and think of business. It shapes our families and our lives. Your business can work for you. That's a game-changer. It's revolutionary."
The mindful skills of self-awareness, joy and sustainability can help us face inevitable challenges and growing pains with equanimity and compassion. We can write our next steps, legacy and future.
"At this moment, I believe that writing and story-telling should be up there with diet and exercise in the realm of preventative wellness," writes Laura Munson, New York Times bestselling author and founder of Haven Writing Retreats.
Join this speaker's series to connect with local female leaders, be moved by authentic stories, and experience mindful practices for self-awareness, joy and sustainability.
Nov. 3 – Emotional Health & Yoga: Prioritizing self-care, self-compassion and wellbeing:: Leslee Frye, School Psychologist SCH Academy + Yoga Instructor – leslee.frye@gmail.com
Nov. 10 – Leadership + Spirituality :: Melissa De Kaiser, CEO, Discovery Children's Museum – discoverykidslv.org
Nov. 17 – Building Sustainable Communities :: Judy Wicks, Founder, All Together Now PA, a not-for-profit uniting urban + rural communities in building resilient, self-reliant regional economies – judywicks.com
Dec. 1 – Building A Business In Alignment With Your Purpose :: Kim Wunner – Principal, Small Business + Marketing Coach – kimwunner.com
Dec. 8 – You Matter: Be a Leader in Your Own Life :: Cheryl Rice, President Cheryl Rice Leadership and Founder of the You Matter non-profit -cherylriceleadership.com
Dec. 15 – The Essential Nature of Story-telling & How Do We Create A Community to Support It :: Laura Munson, NYTimes Best Selling Author, Willa's Grove + Founder, Haven Retreats – lauramunson.com
$60 – 6- weeks, on-line, playbacks available