Over 19 years ago Jean Sachs, President of Living Beyond Breast Cancer and Courtney Kapp, mother, architect, breast cancer surviver and yoga student and I all met at Yoga Schelter, my studio in East Falls, to discuss what Courtney thought would be a wonderful fundraiser idea for LBBC. 
The vision I shared with Jean and Courtney was this: 
The Philadelphia Art Museum Steps filled with thousands of people practicing yoga and meditation, enjoying the beauty of the nature's sky, the view of the Parkway, feeling healthy and happy in a communal event of spirit, healing and compassion.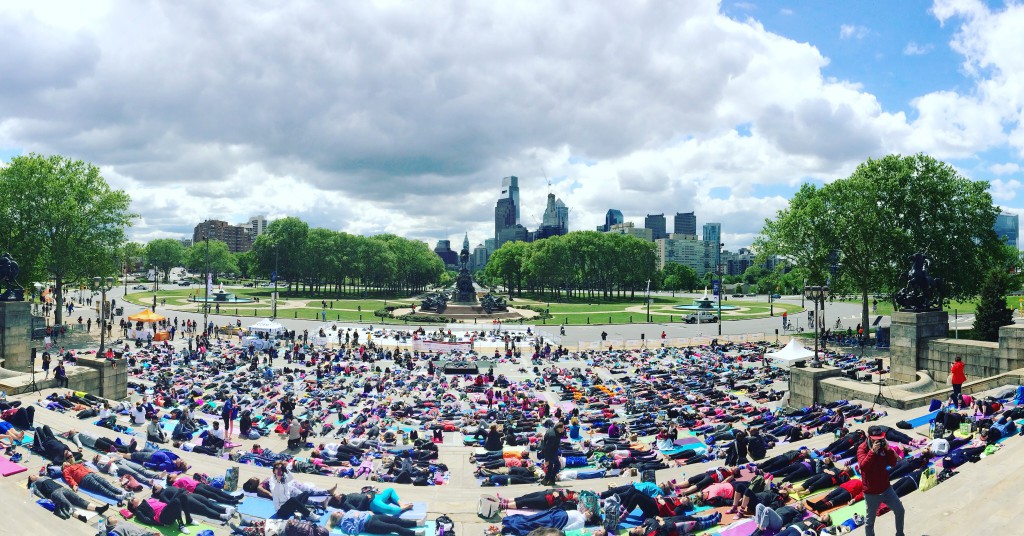 Thanks to Living Beyond Breast Cancer's and many peoples hard work that vision grew from 200 participants the first year to 2000 over the next 18 years. 
We've battled pouring rain and winds but 2020 was a first. A pandemic.
In April, Jean Sachs, called me and said, "It's not happening on the Steps."
I took a breath and said, "Yikes…Ok. Let's make it into something new. We can reinvent this." 
"That's what I'm thinking," she said. 
That's exactly what Jean, her team, Yvette Om and I did. A re-invention.
As journalist and author, Lu Anne Cahn says in her book I Dare Me.
"I dare you. I double dare you."
We had multiple rehearsals and technical glitches but onward we went. 
Finally on Sunday, May 17, 2020, Reach & Raise for Living Beyond Breast Cancer bloomed into a spectacular on-line Zoom fundraiser for over 1200 people.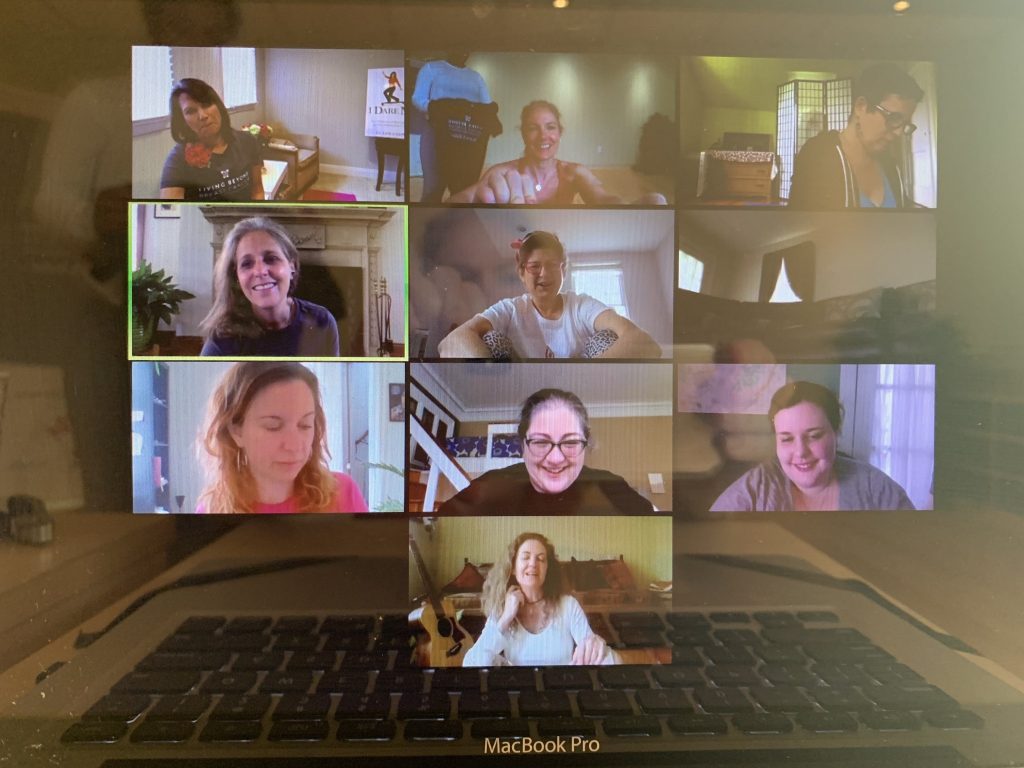 Jean's welcoming remarks from her living room were emotionally vulnerable and courageous, setting the tone of authenticity, and inspirational warmth for the duration of the event.
I waited, watching her from the Yoga Garden studio and reading the chat box. So much fun!
Hello from Texas! 
Thank you from Missouri!
 Love to all. We are here in Baton Rouge!
I saw each line, kept reading, feeling shaky, in wonder and intimacy like never before. 
Jessica ——– , a breast cancer survivor, gave a moving and tender account of her diagnosis, and relationship to Jean Sachs and LBBC who nurtured and guided her solace during treatment.  
Lu Anne Cahn enthusiastically introduced the class with a pink flower on her shirt and the class began.  
But the video went black. I stayed steady, kneeling in front of the screen, waiting for it open. When it didn't, Yvette said, "Welcome." And I thought, Uh-o, and joined in "Welcome. Take a deep breath and be patient for a moment." What now?
In a few seconds the screen flickered on and I welcomed everyone to the event, while holding a portrait of my grandmother, Kathleen Converse, who experienced breast cancer in the 1970's when there was little or no support.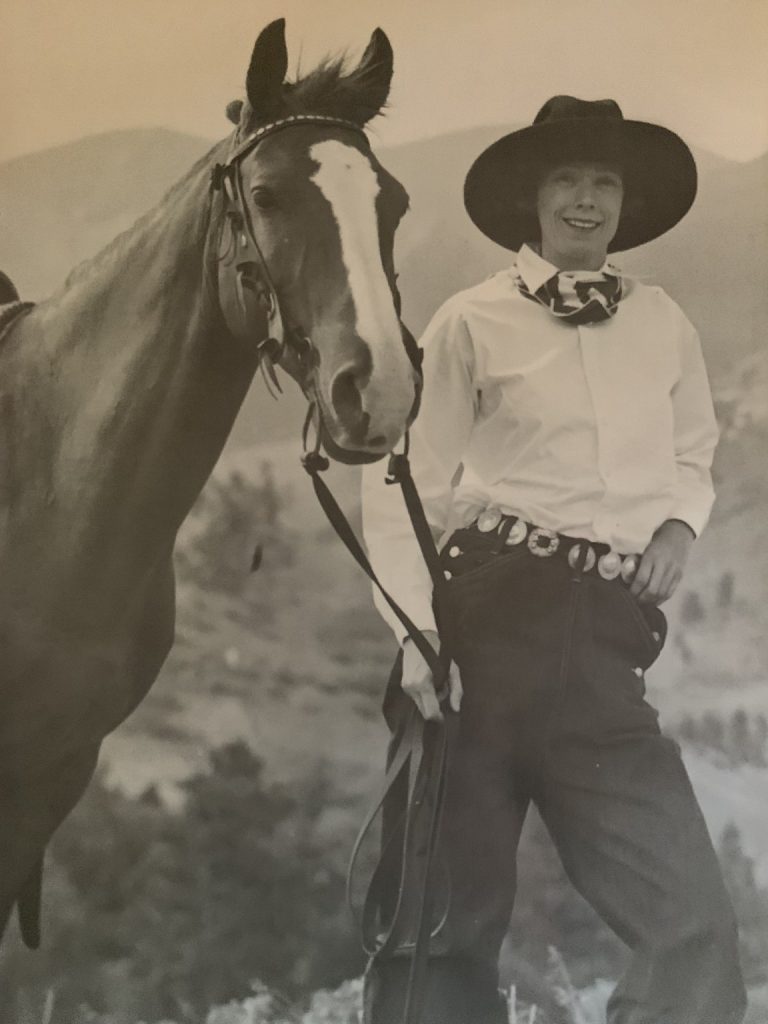 As I spoke my dedication, I thought, Who had held her? Supported her?
Sunday we shared many firsts.
Our first fundraiser on Zoom combining video, speakers, and flashes on participants in their living rooms, back yards, and balconies from New Jersey to California and around the world. 
A first to include journal prompts and
simultaneous live music with Yvette Om.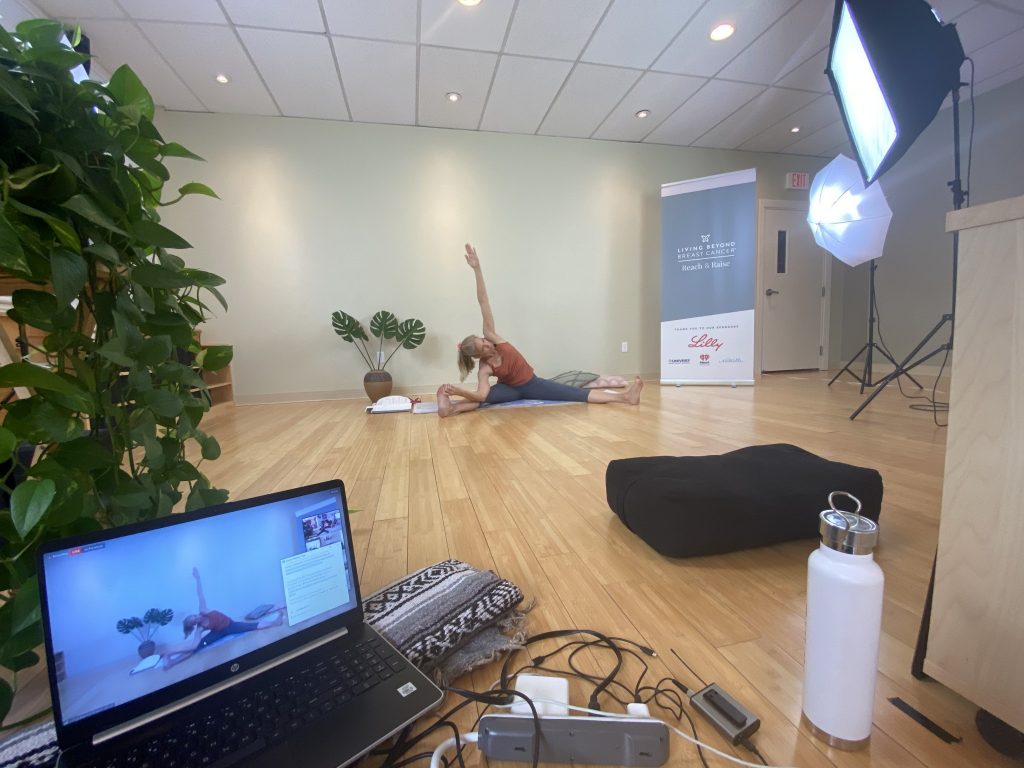 Congratulations and much gratitude to Jean Sachs, Jessica Betts, Kim Pacini, Madison Pfeiffer, Amy Lessack, Yvette Om, Lu Ann Cahn, Mark Nelson and Stephanie Huwie (for hosting the yoga class and video equipment at the beautiful Yoga Garden, Narberth), Lilly, and all the sponsors, participants, board members, who who made such a rich and successful event.
Watch the event as it unfolded on FB
! It's an uplifting and emotional event.