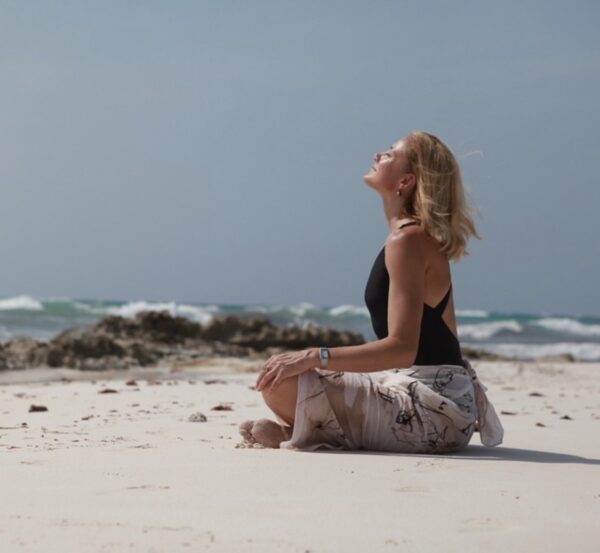 Weekly Yoga Practice
Are you anxious? Stressed? Stiff or achy? Do you want to feel more ease, peace and wellbeing? In this Yoga course, students experience balance, flexibility, and release.
Each class focuses on alignment, conscious breathing, strength, mindful movements and the philosophy of Yoga. The classes are geared towards those who value a gentle, mindful approach to longevity, and sustainability of motion. Students feel present to a sense of release in body and mind. Session include: guided meditation, yoga postures, breath work and final relaxation.
Led by Jennifer Schelter, named "Best of Philly", with over 25 years of professional experience facilitating yoga, meditation and writing courses and retreats. All levels welcome. Bring: yoga mat, water bottle and a blanket for the final relaxation.
Fall II: Tuesdays, November 21, 28, December 5, 12, 19 (6 sessions), 7-8pm
Wyndmoor Rec Center, 1200 E Willow Grove Ave, Wyndmoor, PA 19038
Fee: $108 Resident / $118 non-resident (6 sessions)
Drop In (per session): $20 Resident / $22 non-resident
Register:  Springfield Township Parks & Recreation Department website. Need assistance, contact: nashton@springfieldmontco.org
~
Winter/Spring Inspirational Yoga 2024
(2024 Winter/Spring Holidays: Tues. April 23 – Primary Election)
Session I Dates: January 2, 9, 16, 23, 30, February 6 (6 sessions)
Session II Dates: February 27, March 5, 12, 19, 26, April 2 (6 sessions)
Session III Dates: April 16, 23, 30, May 7, 14, 21 (6 sessions)
Time: 7:00 pm – 8:00 pm
Fee: $120 Resident / $130 non-resident (6 sessions)
Drop In (per session): $25 Resident / $27 non-resident
o    Online registration must be complete prior to the start of class. Or contact Jennifer before class to arrange payment.
Summer 2024 Yoga in the Garden: Eight Enchanted Evenings
The incredible beauty of summer nights at the
Morris Arboretum
provides the backdrop for this unique opportunity to study inspirational Vinyasa (flow-style) yoga.
Session I (4 Weeks) Wednesday: May 29, June 5, 12, 19, 5:15–6:15 pm
Members: $85
Non-members: $95
 Session II (4 Weeks) Wed. June 26, July 10, 17, 24, 5:15–6:15 pm
*Single Session walk-ins welcome on fair weather days $25 (no member discount). Walk-in registration, exact change cash payment is preferred; please arrive 10-15 minutes early.