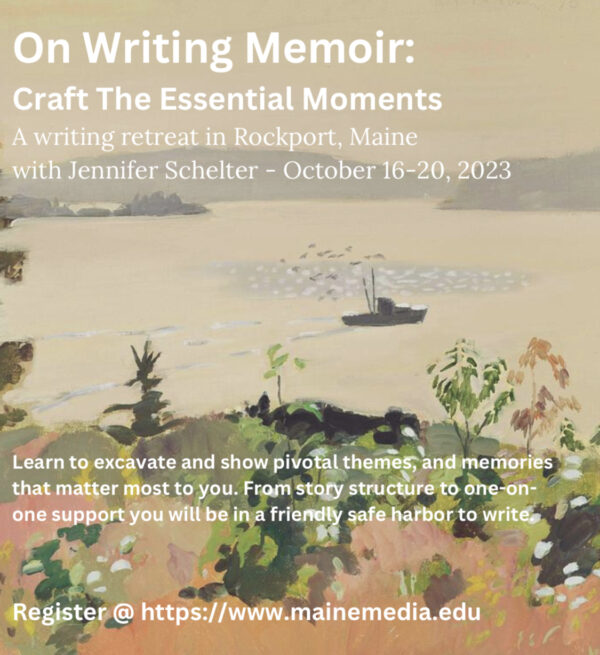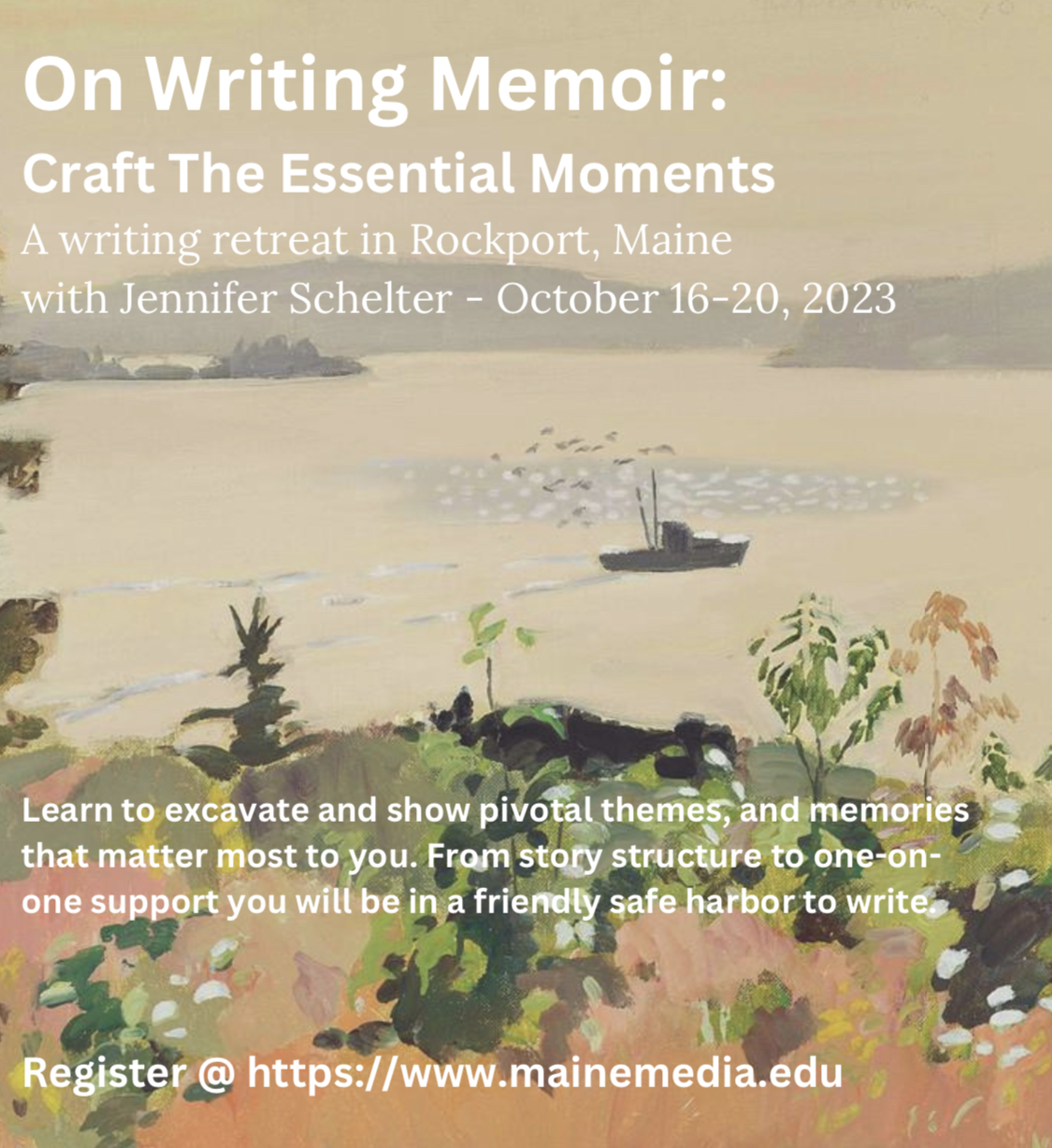 Sign Up for The Free Webinar On Writing Memoir
Wednesday, September 20, 7-8pm est
Join this webinar for a craft talk about memoir writing.
Learn
the top four skills needed to write stories in a cinematic way
to write towards discovery
helpful writing prompts
how the Fall writing programs can help your writing
details about the October writing retreat to Rockport, Maine and the Maine Media Workshop and College
Benefits
knowing skills to help you write
letting go resistance
doing your best writing
building a writing practice
We will end with a Q & A.
If you can not attend the webinar, a play back will be available.
Sign Up For This Free Webinar on Writing Memoir