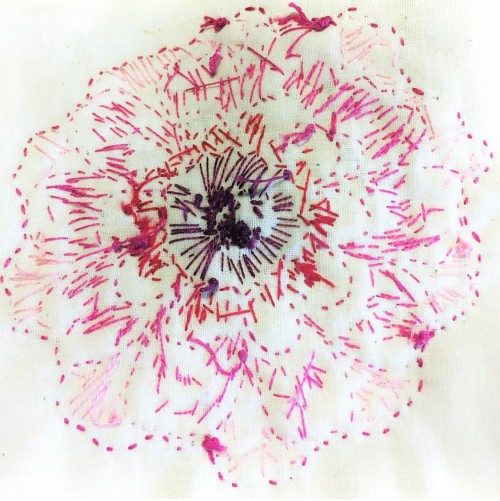 MINDFUL STITCHING: IN THE MOMENT  – NEW!
With Sheryl Kessler & Jennifer Schelter
Stitching is a unique and textural form of making art and crafting keepsakes.  It also threads the mind and body to the present moment.  Celebrate the beauty of the present through basic embroidery stitching combined with guided meditation led by Sheryl Kessler, fiber artist and teacher, and Jennifer Schelter, accredited meditation, yoga, writing, and life coach.  No experience necessary.
Pennsylvania Academy of the Fine Arts, Cohen Board Room/Samuel M.V. Hamilton Building
Saturday, November 23, 10 a.m. – 5 p.m.
On-line catalogue  – IN 651EW
$95 + $15 materials fee
Register by:  November 15
www.pafacontinuingeducation